Setting up and administering a PPC advertising plan is a time-consuming and difficult task, and successful campaigns necessitate specific knowledge and abilities, as well as ongoing education. If you don't know what you're doing, you could waste a lot of time, money, and effort on PPC advertisements that never catch on, never reach the correct audience, and never convert.
For these reasons, you should delegate to a seasoned Toronto PPC agency, as many businesses do, as they can assist you in attracting a large amount of highly qualified, high-converting traffic to your website. But how do you select the right Toronto PPC agency?
Here are some thoughts to consider as you weigh your Toronto PPC agency options:
1. A Toronto PPC Agency with Proven Experience
While the process of creating, designing, launching, monitoring, and improving PPC campaigns is fairly consistent across most verticals, each business has its own set of nuances. A Toronto PPC agency with experience in your niche will be more efficient and effective in writing ads that resonate with your target audience, targeting the proper demographics, and setting realistic goals and expectations.
2. Contractual Obligations of working with a Toronto PPC Agency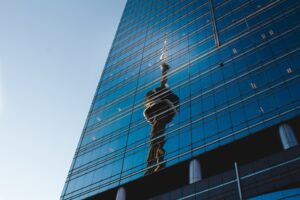 Creating a PPC strategy and campaigns from the ground up takes a lot of effort and money. In fact, the expenses required to set up a PPC campaign can be so high that many agencies don't see a return on investment from a new customer for several months. Furthermore, it may take some time for efforts to start delivering benefits.
While contracts are standard, it's critical that you read the fine print and make sure you're happy with the conditions and that you're on the same page about your goals and expectations before signing on the dotted line.
3. Ensure the Toronto PPC Agency is Certified
Digital advertising trends change and evolve all the time, and professional Toronto PPC agencies take their employees' education very seriously. Individuals and organizations can earn a variety of certifications to enhance their abilities and demonstrate their proficiency. It's critical to evaluate an agency's credentials before hiring them to manage your paid advertising campaigns.
Some agencies go above and beyond by gaining platform partnerships in addition to certifications. A Google Partner agency, for example, has passed the Google Ads certification examinations and is current on all Google Ads product information.
4. How Does the Toronto PPC Agency Communicate?
Before you start working with an agency, you need to figure out exactly how you'll communicate with them. Every Toronto PPC agency has its own communication techniques and frequency, so be sure they match yours, or that they can adapt to your requests.
Some agencies, for example, may only meet once a month but send weekly performance updates through email, whilst others may like to meet more frequently. Some Toronto PPC agencies offer a dashboard or site where you may analyze your PPC performance on your own, while others like to go over the data with you to avoid any misconceptions.
When weighing your alternatives, inquire about the agencies' communication processes, whether you'll have a single point of contact, and how quickly they can respond to inquiries, concerns, and strategic shifts.
---
How to Select the Right Toronto PPC Agency – Our Final Thoughts
Your goal will decide the key performance indicators a Toronto PPC agency uses to measure your success and suggest how and when to optimize for better outcomes after you start working together.
Choosing a Toronto PPC agency that is already knowledgeable with your overall digital marketing plan can also help your PPC efforts, ensuring that your budget is used wisely to raise brand awareness and generate qualified leads.
If you'd like to speak with us, step into our kitchen and schedule a one-on-one with our CEO & Founder, Jared Foxworthy!
To apply for a complimentary PPC audit, contact us today!
Did this article help you in your search for a Toronto PPC Agency?
Here are two more posts to read next: