Gaining the coveted top spots on the Google search results page doesn't necessarily have to be expensive. With no minimum spending requirements, you only pay when a user clicks on your ad. If you have a limited budget but big conversion goals, keep reading for the finest suggestions on how to optimize PPC campaigns that are worth every penny.
With a limited budget, here are 10 techniques for developing great PPC campaigns:
1. Lay the Groundwork
Set up your PPC campaign correctly from the start, and you'll be much more likely to succeed. Spend the time needed to curate everything from campaigns to keywords to ad groups to audiences.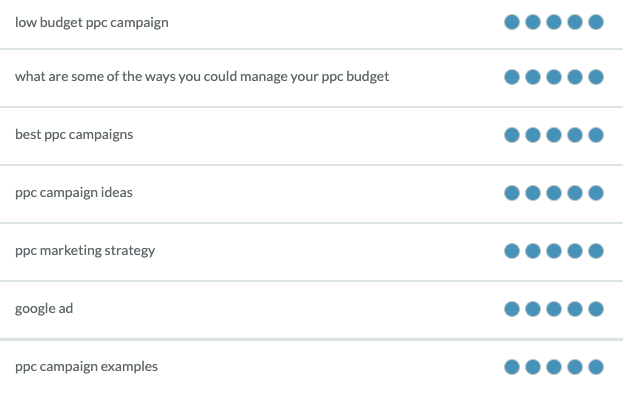 2. Concentrate on Long-Tail Keywords
Long tail keywords are extremely precise and should be focused on a single product or service. People in your neighbourhood who are looking for an "iced oat latte" will not be targeted by a general phrase like "coffee." Use your city and neighbourhood, or even your zip code or postal code, and always be specific.
3. Achieve a High Quality Rating
It may seem self-evident, but the greatest method to ensure that your limited budget can go far is to ensure that your advertisements are of the highest quality.
Here, quality is everything. Google evaluates each PPC ad's bid amount, keywords, and landing pages and assigns a Quality Score ranging from one to ten. The greater your score, the higher your rank, and the more likely you are to convert.
You always want your ad to be crystal obvious and beneficial to the searcher throughout the entire process.
4. Establish a Realistic Goal
You have to look wide picture before you can get particular with your conversion targets. What are your long-term PPC strategy objectives? What are your marketing objectives? Do they fit in well with your company objectives? Once you've established clarity on those points, you may focus on your tactical PPC action plan.
5. Negative Keywords are your Friends
Negative keywords, or words you don't want to be associated with, can also be entered into Google Ads. If you sell wall beds but not sofa beds, for example, you don't want to appear in search results for the latter.
Check out your Search Terms Report for your PPC campaign to see how people are searching for you by accident. You'll be able to locate and add irrelevant inquiries that lead visitors to you to your negative keyword list here.
6. Don't overextend yourself
If you only have a few dollars to invest, 40 keywords aren't going to get you very far. Concentrate on your top priorities: the most lucrative demographic, market area, or product, and go all-in on a shortlist of well-researched terms.
7. Measure Twice, Cut Once
What methods are users using to find your website? What are the most popular pages, and what searches lead people there? The data you need to gauge success and patterns is in your analytics.
You'll also see analytics on Google Ads that explain why your impressions, click-throughs, and expenses have changed. Take this data, evaluate it, and utilize it to spark your next big PPC campaign.
8. Put Technology to Work for You
Smart Bidding and Responsive Search Ads will help you increase your conversions. While AI may not be able to devise a great PPC strategy for business, machine learning can assist you in increasing or decreasing bids.
The system then ensures that your bid is raised when your ad has the best chance of succeeding – or dropped when your competition is expected to win – so you don't waste time and money.
---
8 Tips for Low Budget PPC Campaigns – Our Final Thoughts
While these tips for getting the most of a limited budget are still valid today, Google Ads is being constantly updated. There will always be even more methods to optimize your PPC campaigns, allowing you to spend less on advertising with determined campaign optimization.
If you'd like to learn more, step into our kitchen and schedule a one-on-one with our CEO & Founder, Jared Foxworthy!
To apply for a complimentary PPC audit, contact us today!
Did you find these 8 tips for low budget PPC campaigns insightful?
Here are two more posts to read next: