Last year, Performance Max (also known as PMAX) was released in beta as a supplement to keyword-based Google Search advertising. Following the beta's success, Google is bringing Performance Max campaigns to all advertisers around the world.
Retailers and small companies benefit from Performance Max because they have access to ad inventory and formats not available through Smart Shopping or Local campaigns, which are being phased out next year in favour of PMAX.
Continue reading to find out more about how Performance Max campaigns work and how to make the most of them
Performance Max is a Google Ads campaign type in which you select a goal and submit all of the assets and information about what you're advertising, and Google then uses machine learning to create ads that can be shown across all of its available placements. This means you can run advertisements across many networks, including Search, Maps, Display, YouTube, Gmail, and Discovery, all from one campaign.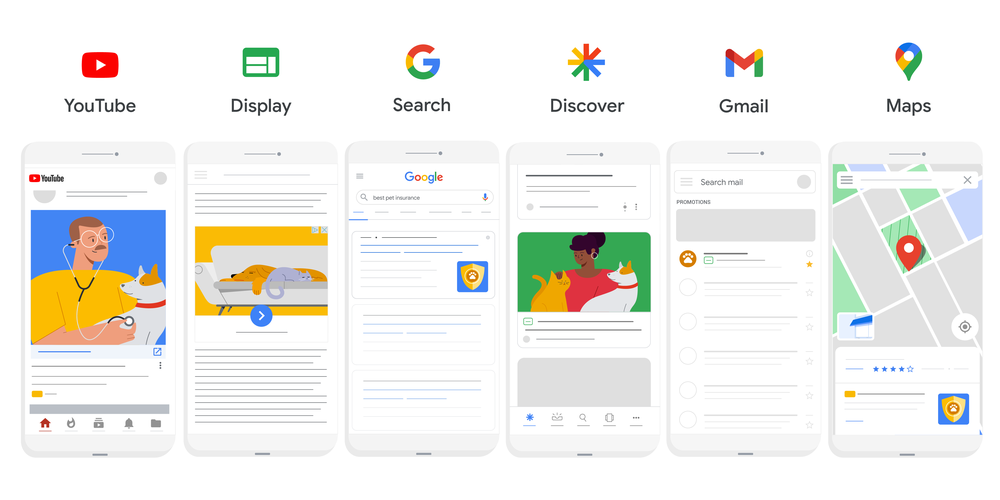 Getting Started with Performance Max
Here are a few quick tips for getting started with Performance Max campaigns:
Determine which objectives are most important to your company and tailor your strategy to meet them. Increased internet sales, lead generation, and offline sales growth are all possible objectives.
Your data, which includes Customer Match and website visitor lists, as well as custom groups, are the most useful audience signals to supply.
Upload a wide range of creative assets, including as much text, graphic, and video content as you can. When automation has a variety of assets to work with in order to identify the best combinations, it performs better.
Final URL Expansion is a new function that helps you identify new, converting search queries that aren't covered by your keyword-based search campaigns; be sure to keep this on.
Performance Max aids you in achieving your objectives in four ways:
By offering high-quality creative materials and knowledge about which audiences are most likely to convert, automation can help you achieve greater outcomes.
Automated bid modifications can help you capitalize on conversion chances in real time.
Performance Max campaign data is now included in the Insights page.
Google's real-time understanding of user intent, behaviour, and context can assist you in reaching out to new audiences with more relevant ads.
Performance Max, like all things Google, is still evolving
To help organizations achieve better results, Google plans to continue investing in Performance Max and expanding its automation technology. Retailers who use a local inventory feed will see new Search and Maps ad forms powered by their products, which will help them generate more foot traffic to their businesses.
---
Getting Started with Performance Max – Our Final Thoughts
At Layer Cake Digital, we love automating everything you can think of – we can't wait to see what's next with Performance Max campaigns, which are the most automation-driven campaign type we've seen so far.
If you'd like to speak with an SEO agency, step into our kitchen and schedule a one-on-one with our CEO & Founder, Jared Foxworthy!
To apply for a complimentary PPC audit, contact us today!
Did you find this getting started guide for Performance Max insightful?
Here are two more posts to read next: