Regardless of your SEO requirements, there are many Toronto SEO companies fighting for your business, but there are some characteristics that distinguish an exceptional SEO company from the rest.
Learn five characteristics of a successful SEO Company:
1. Industry-specific SEO Best Practices
An exceptional SEO company in Toronto is always on top of the latest developments, particularly how they affect rankings, traffic, and overall profitability.
In most circumstances, a company's senior executives will share insights through blogs, social media, and research papers, allowing them to maintain thought leadership – but industry-specific SEO best practices are oft forgotten.
So, when you employ a Toronto SEO company, make sure they're up-to-date and can offer the latest SEO industry trends that can help you stay on top of the competition.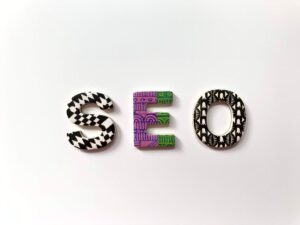 2. Customer Testimonials from Real People
You'd be willing to give a testimonial to an SEO in Toronto if they helped you increase your website traffic, which resulted in more sales, right? When selecting an SEO agency, look at their website to see what previous clients have to say about them.
The proud exhibition of what satisfied customers have to say about their service is a regular feature of a great SEO agency.
3. A Step-by-Step Procedure for Implementing SEO Strategies
Excellent SEO execution follows a tried-and-true method. As an SEO agency acquires expertise dealing with a variety of clients, they define their winning approach to show future clients how they produce results.
As a result, each business with SEO knowledge has its own unique procedure. As a result, it's a distinguishing feature of local SEO companies with a track record of success.
4. An Impressive SEO Client Portfolio
From conception to implementation, results-generating SEO strategies are difficult to manage, but they also require time and attention. As a result, presenting their customers has become a regular feature as excellent SEO agencies work with clients to obtain results.
This demonstrates their expertise and aids your decision-making by providing a baseline for the kind of organizations they've worked with.
5. A Diverse Group of SEO Experts
Teams that put their processes and recommendations into action is the next characteristic to check for before picking an SEO agency. Inquire about the team that will help you achieve your objectives, from strategic ideation and leadership to account management and execution professionals.
Experienced SEO companies in Toronto are proud to make their team public once more.
---
If you'd like to speak with a local SEO agency, step into our kitchen and schedule a one-on-one with our CEO & Founder, Jared Foxworthy! To apply for a complimentary PPC audit, contact us today!
Did you find these 5 characteristics of a successful Toronto SEO company insightful?
Here are two more posts to read next: