Every business, whether it is a modest hobby shop, a family restaurant, or a video game development startup, requires consumers to exist. Making potential consumers aware of and interested in your product offerings and leading them down the marketing funnel for lead nurturing are both parts of the lead generation process, and converting prospects into paying customers is the process' ultimate goal.
Before we get to the ways to increase lead generation, we should cover the basics:
Lead generation is the process through which a company creates awareness and interest in their brand in order to draw in potential customers. Companies gather important data about prospects at this stage, including their preferences, needs, and wants.
Lead nurturing is the practice of establishing a relationship with leads as they move through the marketing funnel. Prospects are guided through the lead-generating process so they can easily navigate their way to your business's goods and services.
A marketing funnel outlines the processes and steps a prospect will be taken through before completing a purchase. It entails awareness, interest, consideration, intent, assessment, and eventually purchase.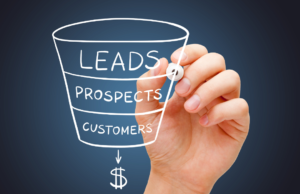 Customers are the foundation of every business, which means a solid lead generation strategy is crucial for startups and small enterprises. Even if you have a fantastic product, your business won't succeed if no one will buy from you. Today's marketing is so active that businesses must compete with a myriad of other comparable enterprises trying to get the same customers.
Businesses that passively wait for clients to find them instead of aggressively seeking them out are probably losing out on a sizable amount of their revenue, because more qualified leads always translate into greater sales for businesses.
5 Ways to Increase Lead Generation
Marketers frequently employ digital marketing strategies to produce as many qualified leads as possible due to the increase of digital lead creation. Here is a list of lead generation strategies that give businesses the best return on investment for their lead creation efforts:
1. Search Engine Optimization (SEO)
No matter how good your web content is, until it is seen by your target audience, it won't generate any leads. SEO strategies boost the visibility and reach of your online content among customers by helping it rank highly in search engine results pages.
Additionally, your website and landing pages should be optimized to increase traffic and give leads engaging content that motivates them to make a purchase. The website and landing pages of a business are frequently the first points of contact between a business and its customers.
2. Email Lead Generation
Lead generation through email marketing is thought to be the most successful strategy. Every day, tens of billions of emails are sent, and there are no signs that this quantity will decrease very soon. You can use them to send tailored emails to potential customers who are most likely to show interest in your business. According to their reaction, it also enables strategic targeted campaigns and follow-up emails.
3. PPC Lead Generation
Using paid search advertising, a business can virtually immediately connect with a huge number of clients. PPC advertising with Google Ads is a very effective way to reach your target market and draw them to your goods or services.
4. Social Media Lead Generation
Businesses that engage with their customers on social media platforms are sure to produce more leads than those that don't. A company is essentially assured to grow leads by posting frequently, interacting with customers, and joining groups on well-known social media platforms.
With that information in hand, you may create a guide detailing GA4 implementation requirements.
5. Content Lead Generation
Using content marketing to attract prospects naturally is one of the finest strategies to produce leads. High-quality content that your potential customers want and are interested in often outperforms advertisements. Written articles, blogs, infographics, videos, and much more are all examples of content marketing.
---
Ways to Increase Lead Generation – Our Final Thoughts
Although doing your own lead generation can produce positive results, hiring a reputable Toronto marketing agency is still the best choice.
If you'd like to discuss the benefits of working with lead generation specialists, step into our kitchen and schedule a one-on-one with our CEO & Founder, Jared Foxworthy!
To apply for a complimentary PPC audit, contact us today!
Did you enjoy this article?
Here are two more posts to read next: