You might be wondering what Performance Max Campaigns are. Performance Max uses several Google Networks—including YouTube, Display, Email, Shopping, and, of course, Search—to locate new potential customers and to help meet your established campaign objectives.
In order to create the best-performing advertisements, Performance Max campaigns may also automatically test and develop ads for each unique network.
What are the benefits of Performance Max campaigns?
Performance Max campaigns can help streamline your PPC efforts if your current Google Ads setup is complicated and you are running multiple complicated ads at once. By integrating the budget and ad creatives into a single, targeted campaign, you'll benefit from the added advantage of simultaneously advertising on all platforms.
You can leverage a new Google tool called "Audience Signals" in addition to all the other benefits of the Performance Max campaign. You can use this tool to provide audience ideas to your campaign that support Google Ads automation and machine learning for the goals you've chosen for it, such as demographics, location, life events, affinity, etc. 
Although incorporating audience signals is optional, we strongly advise doing so to allow the machine learning to understand how to optimize your campaign for the greatest outcomes.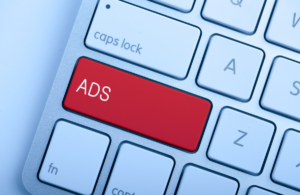 Creating a Performance Max campaign
It makes sense to give the new Performance Max campaigns a try given the increased value you can receive from them, and this UpCity article explains the process for setting up your first campaign:
1. Start A New Campaign And Select Your Objective.
Click the "+" button next to "Campaigns" in the menu on the left side of the screen, and then choose "New campaign" from the Google Ads console. Decide who you want your campaign to reach. You can choose the option to "Create a campaign without targeting" if none of them fit what you're looking for. Choose Maximum Performance as the campaign type.
2. Decide On A Budget And Bidding
Enter your desired daily spending budget in the "Budget and bids" column, then select your preferred bidding strategy:
Conversion Value: If the "Set a target ROI" checkbox is selected, the campaign will make an effort to meet the target ROAS (return on ad spend) you provide.
Conversions: If you tick the box next to "Set a target cost per action," the campaign will make an effort to meet your target CPA.
Keep in mind that the campaign's monthly payment limit is determined by the budget.
3. Add Your Location And Language Selections In The Campaign Settings.
Make your choice for your target cities, provinces, states, or countries under "Locations" on the "Campaign settings" page. Your ads will be targeted where you desire, and you can include or exclude any areas you'd like.
Choose the language in which you want to deliver your advertising under "Languages." To target different customer groups with your ads, you can choose from a variety of languages.
By selecting additional variables, such as ad timing, end URL expansion, or campaign URL choices, you can further customize your advertising.
4A. Create Your Asset Group
The photos, logos, titles, descriptions, videos, and audience indicators you include when creating your Peak Performance campaign are used to create the resource group. Each asset group needs to be named specifically and contain the following:
You can add more groups of assets after your campaign is set up. For each user, the materials will be automatically merged to display the most pertinent creative.
4B. Consider Using Ad Extensions
Ad extensions give users access to additional valuable business information. Based on the objectives you've set, the platform will recommend ad extensions to you.
5. Launch Your New Performance Max Campaign
You will be taken to an overview so you can review every element before you finish setting up your campaign. To complete the process, choose "Publish campaign" when you're ready.
Read the full article on UpCity
Performance Max campaigns have produced good outcomes for many early adopters. Keep in mind that having budget flexibility is crucial when launching a new campaign. 
Google advises waiting for one to two weeks before assessing the efficacy of Performance Max campaigns aimed at generating online purchases, and three to four weeks for in-store goals.
A new campaign is the start of an experiment, and for Google to effectively promote your campaign, it requires time to learn about your audience.
---
Your first Performance Max campaign – Our Final Thoughts
The key to successful Performance Max marketing outcomes is giving Google high-quality, optimized data right away. It can be overwhelming to evaluate each product methodically to make sure you are submitting the right data if you have hundreds or thousands of products to add to your campaign. Feeding the campaign with different data points and creative allows Performance Max to do the heavy lifting for you! 
If you'd like to discuss the benefits of working with a top PPC agency, step into our kitchen and schedule a one-on-one with our CEO & Founder, Jared Foxworthy!
Want to learn even more about Performance Max campaigns? Watch this video tutorial covering what you need to get started with PMax!
To apply for a complimentary digital audit, contact us today!
Did you enjoy this article?
Here are two more posts to read next: