Performance Max campaigns are trying to take over as a standard advertising strategy for all of Google's services and platforms – when optimized properly, Pmax can assist you in growing your customer base, your conversion rate, and eventually your company.
Are you thinking about launching a Performance Max campaign for your company? To learn how to optimize your campaign and get great results, keep reading below.
To find what works with your Performance Max campaign, use a variety of assets
Performance Max campaigns allow you to incorporate a choice of assets in your ads. The more assets Google has access to, the more it can test and determine which versions of the ad are the most effective, and Google's machine learning algorithms will automatically construct ads with the assets you offer.
The campaign will develop a performance ranking based on which of your various assets are contributing to the most conversions as it has time to run ads using all of them. Once your ad has run for around a month, look at this ranking from the "View Details" tab in the "Asset Groups" menu and think about eliminating any assets that may be performing poorly.
Set and hone your objectives
Setting goals is the first stage in any ad campaign. You may set a budget, choose which calls to action to include in your adverts, and communicate with clients directly and honestly if you have defined goals. For instance, if your business primarily relies on online sales, your advertising strategy will differ from that used if your goal is to get people to join an email list.
Setting objectives is a continuous process that doesn't only happen once. It's crucial to keep reviewing and improving your goals as your business expands and changes, and to adapt your advertising plan accordingly.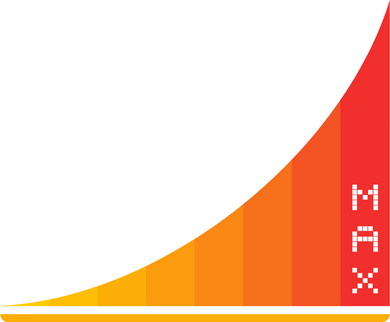 Performance Max can utilize ad extensions
Underutilized ad extensions might help your ads attract the attention of your target audience. Ad extensions allow you to expand your ad with a range of information, such as your company's address, additional links, and call buttons, so clients can get in touch with you right away.
This not only gives your target audience helpful information, but it also expands the size of your advertisement without being intrusive. The optimal use of ad extensions is when they immediately address typical queries that viewers of your advertisement could have about your company. This may include more specific information about your products, special offers, or contact information.
Schedule your ads and give your Performance Max campaigns some time to settle
Ad Scheduling is a helpful option that can help you improve the effectiveness of your Performance Max campaign. You might discover after a while that your advertising perform better at particular times of the day, in which case it would be wiser to concentrate your expenditure on those periods.
The machine learning algorithms that can alter your ad over time to improve its efficacy are the standout feature of Performance Max campaigns, even though they provide a few additional options that weren't present in earlier Google advertising.
Give your advertising campaign some time to resolve itself if you discover that it isn't generating the desired outcomes. In order to give the algorithm enough time to do its work and to gather enough information about your campaign so that you can decide whether to continue running it or not, Google advises keeping a campaign active for at least six weeks.
Pick the best bidding approach for your objectives
Make sure you select a bidding strategy for your campaign that represents what your goals are since who clicks on your ad and converts to your website is just as crucial as how many conversions you receive. Maximize conversions and Maximize conversion value are your two options from Google for this.
Google will run your ad as much as it can within your budget to meet that CPA on each interaction if you want to maximize your conversions. You will be asked to input your goal CPA when you choose this option.
You must give the programme your desired ROAS, or return on ad spend if you decide to maximize your conversion value. This may result in fewer conversions than the "Maximize conversions" option, but it will estimate the worth of each conversion based on customer data and direct more potential customers to your website.
---
Performance Max Optimization – Our Final Thoughts
Google's Performance Max ads can cost the same or even less per conversion than other efforts. Performance Max campaigns have taken the place of Google's Smart Shopping, Gmail, and Local campaigns and may eventually phase out the other campaign methods offered while offering machine learning and automation.
If you'd like to discuss the benefits of working with a PPC agency on your performance max campaigns, step into our kitchen and schedule a one-on-one with our CEO & Founder, Jared Foxworthy!
Want to learn even more about Performance Max campaigns? Watch this video tutorial covering what you need to get started with PMax!
To apply for a complimentary digital audit, contact us today!
Did you enjoy this article?
Here are two more posts to read next: