With PPC you can anticipate strong returns when your company shows for targeted, high-intent searches that your potential consumers are making. Unfortunately, everybody else is using PPC too, and because Google Ads operates like an auction, the more businesses that advertise, the more expensive it can get.
You can find profitable consumers in a variety of ways that are both efficient and affordable by attending to a number of little factors. To do so, you simply need to keep reading this post about ways to save money with PPC advertising.
1. When configuring a PPC campaign, customize your location settings
Advertising to people you cannot serve or who would not be profitable for you makes no sense at all. You can utilize Google Ads' highly configurable location targeting options to include the ideal places for you and remove those where spending money would be inefficient.
The ability to display your PPC ads just in specified regions or within a defined radius of your business is what makes the geolocation settings useful and outstanding. They not only help you save money, but they will improve the relevance of your ads, particularly if you're focusing on a certain audience segment based on their location.
2. Improve your PPC advertising content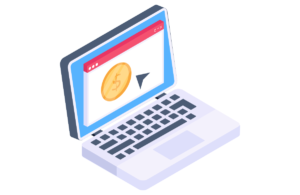 When running PPC on Google Ads, one important parameter you should pay attention to is your quality score. It evaluates the effectiveness and relevancy of your adverts and keywords. Additionally, it affects where your advertisements are displayed on search engine result pages, and it is used to calculate your cost per click.
You should create better PPC ad content if you want to increase the quality score of your advertising and, as a result, make them more cost-effective. Use relevant keywords in the headlines, body, and even the display URL as a starting point.
Additionally, make sure your headlines are compelling. They must be able to catch people's attention in a single glance because they are the first thing your target audience sees when viewing your adverts.
3. Focus on fresh PPC keywords
Most marketers cut their bids or lower their spending in an effort to save money. However, if you want to run more cost-effective PPC advertisements, there is a superior option to these tactics. Instead of lowering your bids, try focusing on finding some fresh keywords.
If you have a tight budget, concentrate mainly on the products you actually sell and avoid the more competitive keywords that will increase your expenditure and probably result in fewer qualified traffic. Finding new keyword niches and long-tail keywords to target can greatly increase your click-through rates, thus we strongly advocate doing so. Your quality score will increase as a result, which will lower your costs.
4. Steer clear of broad match PPC keywords
Keyword match types have become less and less precise, but that doesn't mean you shouldn't try to make your PPC ads as precise as you can. Limit your campaign focus to phrase and exact match keywords as broad match keywords might significantly increase your PPC spend.
Bear in mind that some keywords are inherently more expensive and competitive than others, so make sure you're not wasting money by including them unnecessarily.
The higher quality, better-matched queries will come from employing the more restricted match types. This will assist you in limiting the coverage you provide for lower-quality searches conducted by those outside of your target audience.
5. Don't sleep on PPC ad extensions
Utilize the multitude of PPC ad extensions offered by Google Ads to save even more money. There are a number of extensions you can use to increase the success of your adverts, regardless of your industry or the kind of goods or services you provide.
Users can read your storefront address and business hours on your Google Ads, for instance, thanks to the Location Extension. It is especially helpful if you want to increase foot traffic to your store. Another option is the Price Extension, which displays the cost of your products or services right on your advertising.
6. Use top-notch landing pages
Higher Quality Scores result from better landing pages, which lowers CPC. For high converting landing pages, bear in mind the following details:
Maintain a constant call to action that is monitored through conversion tracking.
Make sure the information on the page promotes your brand and persuades the user to work with you.
Make sure the page opens promptly on desktop and mobile platforms.
Keep in mind that the landing page will be contributing heavily to your conversion rate. It doesn't matter how well you performed during the campaign setup and strategy phase of the process if your landing page turns visitors away in the final stretch.
7. Mobile-friendly design is integral
Your PPC advertising should be optimized for mobile devices since more and more people are using smartphones and tablets to access the internet.
Make sure that account optimizations for your account include checking the device targeting settings. Remember to check your bids as well. Due to increased competition and mobile traffic, mobile CPCs are now more expensive than they were previously. In order to avoid losing money, thoroughly examine your mobile bidding strategy.
8. Be strategic with PPC conversion goals
Ideally, you've chosen the proper audience, distinguished yourself from the competition, and sent consumers to a stunning landing page with your well-configured PPC ads. Is the buyer prepared to take your conversion action? Have you given your conversion funnel a lot of thought? Did you provide any other choices outside a final sale? If not, you might want to consider including a second, more gentle call to action on the landing page:
Are you requesting a purchase from someone? Offer an email registration for your newsletter so people can receive notifications about specials and promotions.
Do your services require a personalized quote? Perhaps construct a simple calculator to assist users in coming up with estimates on their own.
While neither of these actions will necessarily result in an immediate conversion, they will help you attract more users who were interested in your offering but weren't prepared for the final step.
---
Affordable and Efficient PPC Campaigns – Our Final Thoughts
When running PPC advertisements, there is nothing wrong with trying to save money. Following the advice provided above should help you make your advertisements more powerful and cost-effective.
If you'd like to discuss the benefits of working with a top PPC agency, step into our kitchen and schedule a one-on-one with our CEO & Founder, Jared Foxworthy!
Ready to apply these fundamentals but new to marketing? Watch this video about the best PPC strategies for small businesses!
To apply for a complimentary digital audit, contact us today!
Did you enjoy this article?
Here are two more posts to read next: