In order to update the foundation of an aged data structure, Google Analytics 4 was released in December 2020. This significant iterative shift now provides access to predictive insights, extra reporting aspects, and a deeper interface with Google Ads.
Because GA4 doesn't rely just on cookies and has an event-based data model, it can run on a variety of platforms and offers better privacy protection, which is becoming more and more crucial to online users.
Keep reading for some of the many reasons to be excited about Google Analytics 4.
Google Analytics 4 includes cross-platform tracking
Before GA4, website and app engagement were always assessed independently.
Google Analytics data from websites and Firebase Analytics data from apps are now combined into one property in GA4. This implies that obtaining a thorough understanding of interaction across all of your platforms won't require a time-consuming and laborious approach.
Unsampled data with Google Analytics 4
The quantity of data that can be gathered with Universal Analytics has a monthly cap of 10 million hits per property. Additionally, sampling can happen a lot when processing data, for instance when using an advanced segment and going beyond 500,000 sessions.
In GA4 standard reports, sampling has been eliminated, and the amount of data that may be gathered is now limitless. Unsampled data is important since it guarantees that you are basing your decisions on trustworthy data. Although sampling can be helpful when working with segments and secondary dimensions, doing so runs the danger of leaving you with incomplete data.
Google Analytics 4 features predictive metrics
What would you do if you could foresee which users are most likely to make a purchase during the upcoming month and how much money you might expect from those conversions?
Well, GA4 introduces three new predictive metrics to show you:
The likelihood that a user who has been active in the last 28 days will make a purchase during the next 7 days, known as the buy probability.
Churn probability is the likelihood that a user who was active in the last week will become inactive in the next week.
The anticipated revenue of a user who has been active throughout the previous 28 days, to be received in the upcoming 28 days, is known as revenue prediction.
During key times in terms of the chance of a conversion, you can utilise these metrics to generate predictive audiences that you can use to generate highly targeted advertisements.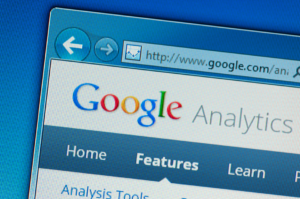 GA4 includes extended segmentation options
GA4 audiences enable the creation of highly specialized campaign segments. Unlike in UA, you can now define segments based on events, and you can optionally include the concept of time.
As a result, you can now concentrate more on consumers and their interactions rather than needlessly dividing your attention by platform or device type. Additionally, you can do a lot more by incorporating the idea of time into your segment, like analyzing how long consumers took to move from one level of your sales funnel to another.
It's also important to keep in mind that Google Ads will immediately receive any published audience information. When you conduct a campaign, the particular audience you want to attract will be present.
New user journey feature: Life Cycle
Reports on Acquisition, Engagement, Monetization, and Retention may be accessed in the new Life Cycle area of GA4. As you may have noticed, these categories follow the path of the customer.
Zooming in on customer behaviour to gain knowledge about where marketers should focus more attention or alter their approach is now simpler than ever. The acquisition and engagement reports may help you determine which of your sponsored advertisements or awareness initiatives, for instance, are effective as well as what kinds of content are most valuable to your users, or they may do the opposite.
Of course, you also want to know how much of your revenue targets you are exceeding and whether your efforts to win over customers are sufficient. The monetization and retention reports provide information on revenue and customer retention rates.
GA4's user-centric analytics and event-driven data strategy enable it to connect the user journey. Therefore, GA4 gives you the tools to track all of these events simultaneously and gives you a comprehensive understanding of the customer journey, whether a user first visits your website on a desktop computer, then browses through your products on a smartphone, and finally makes a purchase through your app.
Increased ROI with GA4
Now that you have extremely comprehensive analytics data at your disposal, you can better organize your campaigns and target the important audience within the necessary duration. If your strategy pans out, you ought to be well on your way to developing effective marketing campaigns that achieve their objectives and boost your return on advertising investment.
Easier access to engagement metrics
GA4 provides you with accurate information on user engagement rather than the bounce rate, or the proportion of people that leave a page without making any interactions. When a session lasts at least 10 seconds, has at least one conversion event, or includes at least two page views, it is deemed engaged.
You can see exactly how users are interacting with your website and content thanks to enhanced measurement events including scroll, site search, video interaction, and file downloads. These will all provide you with insight into, for instance, if your blog post or eBook landing page is compelling enough to entice readers to read more or subscribe for a download. This type of tracking in UA needs a lot of specific coding.
---
Why You Should Be Excited for Google Analytics 4 – Our Final Thoughts
While we don't advise getting rid of your current Universal Analytics property, you should start using Google Analytics soon. The amazing new capabilities in GA4 will ensure the viability of your analytics strategy.
If you'd like to discuss the benefits of adopting Google Analytics 4, step into our kitchen and schedule a one-on-one with our CEO & Founder, Jared Foxworthy!
So, are you finally excited for Google Analytics 4? Check out this overview of using predictive audiences in GA4 properties from Google!
To apply for a complimentary digital audit, contact us today!
Did you enjoy this article?
Here are two more posts to read next: