Although the end-of-life for Universal Analytics (UA) isn't until July 2023, you shouldn't wait too long to upgrade to Google Analytics 4. (GA4). There are a number of important reasons why you should begin your GA4 migration this year.
Continue reading to learn these reasons, as well as three actions you can take right away to begin moving toward GA4 adoption.
Why You Should Begin the Google Analytics 4 Transition
Although it is possible to postpone your transition to GA4 until next year, you should definitely start your migration for the following reasons:
1. Give the machine learning algorithms of GA4 time to warm up
Machine learning is a key component of some of the key advantages offered by GA4, such as audience generation and attribution modelling. The algorithm will need time to learn in order for machine learning and automation to be effective, and your models will need time to train and learn before you can rely on their outputs for crucial business processes and decision-making.
2. You need time to train your team on GA4 and transition to a new reporting format
Google's analytics infrastructure is fundamentally changing with the switch to GA4, with notable distinctions between GA4 and Universal Analytics. Your current processes and reports won't automatically convert to GA4; they'll need to be rebuilt.
Anyone utilizing GA4 will similarly need some time to get used to the new user interface and the upgraded features. Although the GA4 sample account can teach you a lot, it can't completely replace the value you gain from conducting experiments on your own properties. By installing GA4 right away, you may experiment with the interface while maintaining access to Universal Analytics' security net for your processes and reporting.
3. Consider this overlap to be a soft launch period
Google Analytics 4 is prepared to incorporate new analysis technology without requiring additional programming because it is already fully working. Over time, Google will introduce even more common functions; use this time to adjust to the changes, make sure everything is set up exactly how you need it to be, and check that your goals are being recorded properly.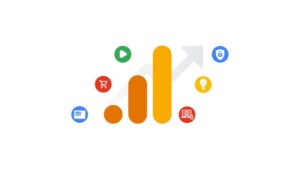 Three Steps to Start Your GA4 Migration Right Away
Fortunately, you can begin taking essential steps for GA4 implementation right away without having a completely developed migration plan. To start the GA4 transition, you should prioritize the following three steps:
1. Use dual tagging between GA4 and UA
For many marketers, setting up dual tagging is a simple step that is essential for obtaining some of the advantages mentioned above. By using dual tagging, you may begin gathering and processing data now so that it is ready for reporting and analysis when UA is gone.
2. Assess your current UA configuration to help you with your ideal GA4 configuration
In this phase, you should consult with stakeholders to evaluate and record the implementation's present state and determine what changes are necessary or if any quick wins are able to be implemented. In order to allow GA4 to empower your team to make important business choices, this transition offers the chance to fine-tune your current Analytics solution by deleting and adding the appropriate components.
With that information in hand, you may create a guide detailing GA4 implementation requirements.
3. Work with your development team to finish the GA4 migration work
Now that you have your requirement guide in hand, you may work with the teams responsible for the technical GA4 migration. Having enough time to transition is important because the quantity of labour and effort will differ based on how complicated your present and planned setups are.
---
Transitioning to GA4 – Our Final Thoughts
Change is never simple, but by starting your Google Analytics 4 transition now, you can train your team, transfer tracking and reporting properly and thoughtfully, and put yourself in a position to benefit fully from the platform when UA is formally retired in 2023.
If you'd like to discuss the benefits of transitioning to GA4, step into our kitchen and schedule a one-on-one with our CEO & Founder, Jared Foxworthy!
To apply for a complimentary PPC audit, contact us today!
Did you enjoy this article?
Here are two more posts to read next: