Search engine optimization, or SEO, is the act of making a website more easily discoverable through search engines like Google, and any material that is available online is referred to as content. Any content produced with the intention of obtaining search engine traffic is considered SEO content.
Before you begin writing SEO content, you need an SEO strategy. Determine your objectives, decide on what types of content you'd like to produce, and conduct plenty of keyword research. By writing about topics that people are already searching for, you can concentrate on keywords with a certain amount of guaranteed search volume.
Keep reading to learn how to define and improve your SEO content strategy:
An SEO strategy needs clear objectives
Determine your website's or company's objectives first. Do you want to use your website to increase sales? Do you wish to simply boost traffic and repeat visitors? What kind of information and tactics you should concentrate on will depend on your objectives.
Your goal should be creating appealing, educational product pages that are optimized for both search and conversions if you're primarily seeking to increase product sales. Your secondary focus could be creating informative blog posts that explain when and how to utilize your items and include links to those sites when appropriate.
If your website uses an advertising model and your objective is to draw in new readers through search, you should concentrate on creating rich SEO content that will keep visitors on your site for longer, or entices them to return, such as lengthy articles or entertaining but educational videos.
Identify your audience while creating your SEO strategy
Know your audience. Surveys and analytics tools can assist you in gaining a better understanding of the usual customer or visitor. Consider creating marketing personas, or fictional people who reflect the clients and site visitors you want to attract. Next, consider the types of content that those personas might be seeking.
Technically speaking, you are free to publish any type of content you like on your website. However, some forms of content have a higher likelihood of being found and ranked by Google, and shouldn't be overlooked. Here are some examples of our favourite high-value SEO content:
Product pages are the foundation of every retail e-commerce website. A strong product page can double as a PPC landing page as well as SEO content.
One of the simplest methods to produce consistent streams of quality SEO content is to start a blog. Blog entries can be a terrific method to establish some authority for your site because, on the whole, they are more interesting and more likely to generate links than product pages.
Although a list is really just a particular type of article, presenting it as one makes it simpler to browse. When appearing in search results or social media feeds, these kinds of titles also appear to be easier to click.
Infographics, or large-format visuals with a lot of data about a single subject, can generate a lot of page views and links. The rest of the website must be carefully optimized, though, as a large portion of the content is embedded in the image and cannot be read as text by search engines.
Displaying a series of connected photos in a slideshow is a common practice. Since there is less text for the search engines to read, SEO of your title, captions, image file names, and other elements is crucial.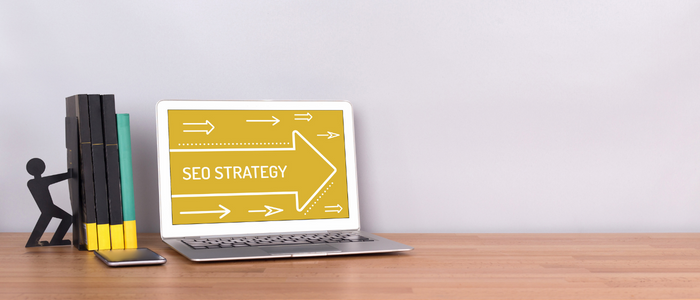 Create and use an SEO content schedule
An editorial calendar is a schedule that specifies when and what kind of fresh SEO content will be published. This will assist you in maintaining a regular cadence of publishing, as providing new content frequently is crucial, and it will keep you from frantically brainstorming ideas for new content at the last minute.
Here are some pointers for developing and following an editorial calendar:
Think about developing recurring content. Weekly link roundups are common on many blogs. For each ongoing topic, make a category page so that readers can easily access all of your related content.
When creating more intricate forms of SEO content, allow yourself plenty of lead time. These are more difficult to optimize for search and may require several revisions.
Avoid trying to set out a timetable for the following year to avoid wasting a lot of time and effort. Calendars frequently get off track after a month or two due to changes in marketing goals, funds, or staff.
Review and analyze your SEO strategy results
Finally, monitor the effects of your effort on your website. Examine your SEO content frequently to determine what is and isn't working, using both content audits and SEO audits. To assist with this, a variety of tools and website graders are available, such as Moz. Page visits, links, comments, social shares, and conversion rates are all useful indicators of success and engagement. Your investigation ought to have two objectives:
Study your winning tactics so you can use them again. Analyze patterns. Do they enjoy infographics? Next, create more infographics! In the future, modify your editorial schedule so you can devote more time and energy to the content formats that are most popular.
Make time to update and improve older SEO content. For example, if you try to optimize an article for one keyword but it is receiving more traffic for a different keyword variation, go back and re-optimize the piece.
Keep an eye on your website: It's critical to frequently evaluate your website to ensure that it is optimized for Google and search engines, both overall and for particular pages.
---
Fitting Content into your SEO Strategy – Our Final Thoughts
Ranking well in search results can be challenging. Create an SEO approach that aids in meeting your specific business needs, such as boosting customer acquisition, for better marketing results.
If you'd like to discuss the benefits of working with a Toronto SEO agency, step into our kitchen and schedule a one-on-one with our CEO & Founder, Jared Foxworthy!
Looking for further guidance on content writing for SEO? Good news – Ahrefs uploaded this video about how to create content that ranks in Google!
To apply for a complimentary digital audit, contact us today!
Did you enjoy this article?
Here are two more posts to read next: