The importance of a well-thought-out SEO strategy may not always be obvious, however, what is obvious is that your company could profit from higher rankings. If you're looking to find efficiency in your SEO strategy you should start with a shortlist of items that are truly impactful – creating exceptionally good content, making your site faster, and providing the best user experience.
If you're new to SEO or looking for ways to streamline your existing processes, keep reading to learn our essential tips for optimizing your SEO strategy.
Include link building in your SEO strategy
Auditing a website's internal linking profile is sometimes one of the first steps many SEOs take when assessing a site for the first time. Even if you publish hundreds of articles, none of them will be read if there are no links to them. This is why we recommend always following link building best practices.
Of course, internal links aren't your only option for your SEO strategy. Receiving an external link from a website with high authority is actually the best option; creating backlinks is still incredibly essential to earning high SEO results. To obtain backlinks, you must make the appropriate outreach efforts to spread the word about the fantastic things you do, create, or publish.
Always improve existing SEO content
Are you thinking about writing another article? Always check to see which posts you have already written on the subject before beginning something new. You can update an existing post rather than creating a new one. Improve the quality, add fresh perspectives, tie current events into the article, and perhaps even combine it with another post on the same subject already on your website. Update it, and you can even reshare it on social media or in your newsletter.
This has two major positive effects, starting with efficiency—rewriting and updating information typically takes less time than starting from scratch, freeing up your schedule for other fun tasks. Updating an article and deleting the old one will also stop any keyword cannibalization, as if you publish many extremely similar pieces on the same subject, your search engine rankings may suffer.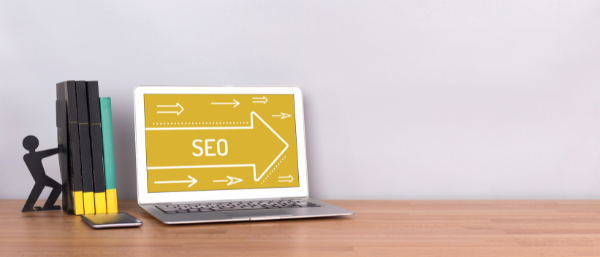 Related SEO keywords and synonyms are important
What if you want one post to rank for several different queries? That would save so much time, right? The good news is that you can and may already be doing it. Naturally, there is one significant restriction: the questions must be quite similar. Not only is using synonyms an excellent practice for your SEO strategy, but it also improves readability. People generally dislike reading the same thing over and over.
Additionally, using synonyms will improve Google's comprehension of the subject. By giving readers more background information on the subject, you make it simpler for them to understand which subject matter you are writing about. The same is true for related SEO keywords; they will give Google the background information it needs to display your post or page for the appropriate query.
Augment your content creation using AI
Great content is one thing you absolutely must have if you want to rank highly, but as we're sure you know producing content takes time. Fortunately, you can get some assistance from an AI writing tool in this situation.
AI can assist you in generating an outline, locating catchy titles, or obtaining a rough first draft so you have a place to start. This will expedite the creation of content while preserving your individuality, voice, and, of course, editorial control.
Create and follow an SEO Action Plan
With SEO, there is always more work to do. As a result, you risk losing track of everything on your plate. Create an action plan to establish a general picture of the SEO improvements you want to focus on each week to avoid feeling overwhelmed or to regain a sense of control.
One key suggestion is to make sure your priorities line up with your professional objectives. Want to increase organic traffic? Adapt your SEO strategy to focus on long-term growth. Are you currently concentrating on increasing sales? It makes sense to prioritize the SEO optimization of your product pages.
Do you still feel overburdened? Then it might be wise to just begin with smaller, simpler chores. Getting into a rhythm of accomplishment and marking jobs as completed might provide the positive energy required to tackle more difficult, time-consuming efforts as well.
---
Essential Tips for Optimizing your SEO Strategy – Our Final Thoughts
While an SEO strategy does require some time to perform properly, there's always a way to save time by prioritizing tasks by either size or impact. It comes down to concentrating on the important things and employing the appropriate tools as needed.
If you'd like to discuss the benefits of working with a Toronto SEO agency, step into our kitchen and schedule a one-on-one with our CEO & Founder, Jared Foxworthy!
Looking to increase your domain authority, but unsure where to start with your link building strategy? Adam Enfroy uploaded a step-by-step guide to get you started!
To apply for a complimentary digital audit, contact us today!
Did you enjoy this article?
Here are two more posts to read next: