Link building used to mean placing links on as many external pages as you could, sometimes by purchasing or exchanging links. These strategies now constitute a dangerous SEO approach.
Many link-building tactics have the potential to backfire and do more harm than good. Follow the wrong advice and your site runs the danger of receiving a Google penalty and might even be removed entirely from Google's results.
Some examples of these back-room link building strategies:
Buying links
Trading links
Using link-generating software
Guest blogging with irrelevant content
Overly optimized anchor text
Off-topic, irrelevant links
Use a comprehensive SEO strategy and stay away from shady link-building tactics if you want to raise your rank over time the safe way.
This article will cover link building strategies you should absolutely not employ. Some of these, like the list you just read, you probably already know about. Keep reading to learn about those you don't.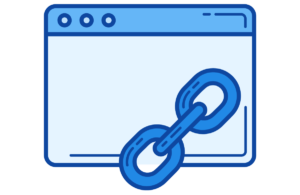 Build Links the Natural and Organic Way
Don't force links into your content, instead place links naturally in a way that is useful to website visitors, and appropriate for the page to which they are added. Your link-building strategy should ideally be a component of a marketing plan that informs people about your business, your website, or your products.
Never limit your goal to obtaining as many high-quality links as you can.
Don't Only Link to the Homepage
Your link building will appear spammy if you mostly or exclusively receive links to your homepage. Of course, a link to your homepage is fine if someone is writing about your company.
If you create links to pages that are more category-focused, your website's conversion rates will undoubtedly improve. This is why you should try to acquire links for key product pages or for your main content pages. This will help you build a reliable link profile and boost conversion rates.
Don't Reuse Content 
Writing articles about your business or your products and attempting to get them published on other websites is one strategy to gain links. But be careful not to post the identical stuff on multiple websites – even if several phrases and paragraphs are shifted around and a few words are changed, an article still contains duplicate content from the original.
Recycling content is not the same as producing new material. It's a link-building ploy that can backfire. Write your posts with the target audience of the website in mind. That is a lot of labor, but nobody ever said link building was simple.
Don't Forget About Social Media Links
Social media should not be overlooked while link-building. Even if it's not quite apparent to what extent links from social media genuinely help in your ranking, social media should be a part of your link-building strategy.
Receiving many links from other websites but none from social media platforms can give Google the impression that you are spamming. In addition to your efforts to obtain connections from relevant websites, you should also invest in obtaining shares, tweets, and likes on social media platforms.
---
Link Building the Right Way – Our Final Thoughts
Link building should focus on developing links that are helpful for a website's audience so people will click them, so a link probably shouldn't exist if it's only there for Google. Links ought to be beneficial for both a website's user and overall SEO. 
If you'd like to discuss the benefits of working with a top SEO agency, step into our kitchen and schedule a one-on-one with our CEO & Founder, Jared Foxworthy!
Ready to build some quality backlinks to your site? Watch this video from HubSpot!
To apply for a complimentary digital audit, contact us today!
Did you enjoy this article?
Here are two more posts to read next: